Self-publishing a professional nonfiction book involves many vital details. Among these includes deciding on an ISBN for your print versions.
So, I wasn't surprised when I received the following question from an independent author in my Nonfiction Book Accelerator Facebook Community: "Should I buy my own ISBN or use a free one from Amazon Kindle Direct Publishing (KDP) or IngramSpark?"  
This article answers that question.
I'm going to share the Cliff's Notes version. However, for an in-depth look at ISBNs or the other elements of a professional nonfiction book, I have a mini-course called "How to Publish a Nonfiction Book Like a Pro." It's free for members of my Nonfiction Book Accelerator Academy.
What is an ISBN?
ISBN stands for International Standard Book Number, a unique identifier for each format of your book. You'll see the ISBN printed on the barcode on the back of your book. Here's one of my barcodes: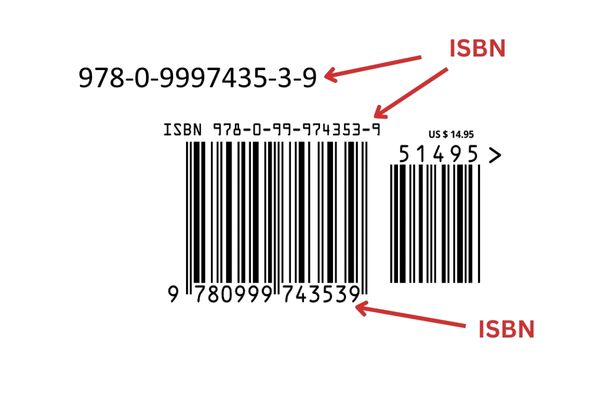 An ISBN is also used by book distributors, libraries, bookstores, and other book industry professionals for inventory, cataloging, data collection, and more.
Where Can I Buy an ISBN?
In the United States, where I'm from, you can purchase one from Bowker Identifier Services, the country's official ISBN issuing agency. Non-U.S. authors can find their authorized agencies through the International ISBN Agency. 
How Much Does an ISBN Cost?
In some countries, you can get an ISBN for free. Check with your ISBN issuing agency for details.
As of the date of this article, here's how much it costs to buy ISBNs in the U.S. through Bowker based on the number purchased.1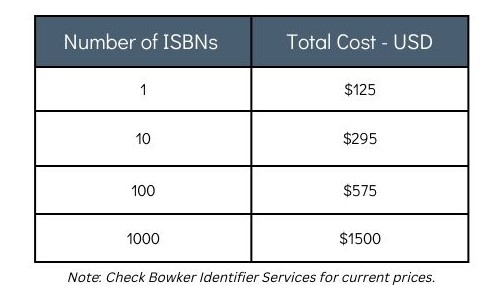 Limitations of Free ISBNs from Amazon KDP and IngramSpark
You can get free ISBNs if you publish through Amazon KDP or IngramSpark. However, these free ISBNs have limitations.
You can only use the free ISBN on the issuing platform. You can't use the KDP ISBN on Ingram Spark and vice versa.

Depending on which free ISBN you use, IngramSpark or Amazon will be listed as the publisher. When you purchase your ISBN from Bowker, your company or imprint is reflected as the publisher.
If you use Amazon KDP's free ISBN, most libraries, bookstores, and other retailers will not purchase your book. They want to go through IngramSpark and won't buy books published by Amazon.
You could publish through IngramSpark using its free ISBN and use Ingram to sell on Amazon. During upload, you simply check the box indicating you want IngramSpark to distribute to Amazon. However, you lose some control over your KDP account if you go this route. With Amazon selling the lion's share of books, losing control is a problem for independent authors.
So, back to the original question.
Should You Buy Your Own ISBN or Use a Free One?
The answer is, "It depends." It depends on your goals and needs. The free ISBN from Amazon KDP should be enough if you:
Only want to sell on Amazon, 

Are absolutely sure you don't want to sell anywhere else, and 

Don't mind showing Amazon self-publishing as the publisher of record.
Some independent authors do that. They use Amazon as their only book distribution channel because it's all they need.
However, purchasing your own ISBN is best if you want to publish on Amazon and IngramSpark and retain as much control as possible on both platforms.  Consider it an investment, especially if you're a prolific author and you're serious about your book publishing business. You're looking at it as a business, not just a hobby. 
I hope you found this information helpful as you decide whether to purchase your own ISBN or use a free one from Amazon KDP or IngramSpark. Please comment below if you have any questions about ISBNs or want to share your perspective on whether to purchase your own.
And if you're yearning to write your first nonfiction book but you don't know where to start, grab a copy of my FREE Nonfiction Book Starter Kit.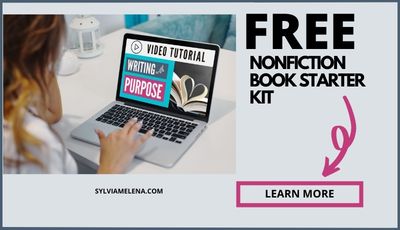 Thanks for reading.
---
About the Author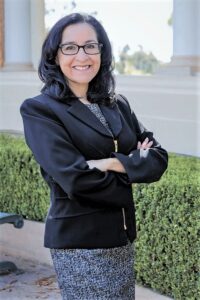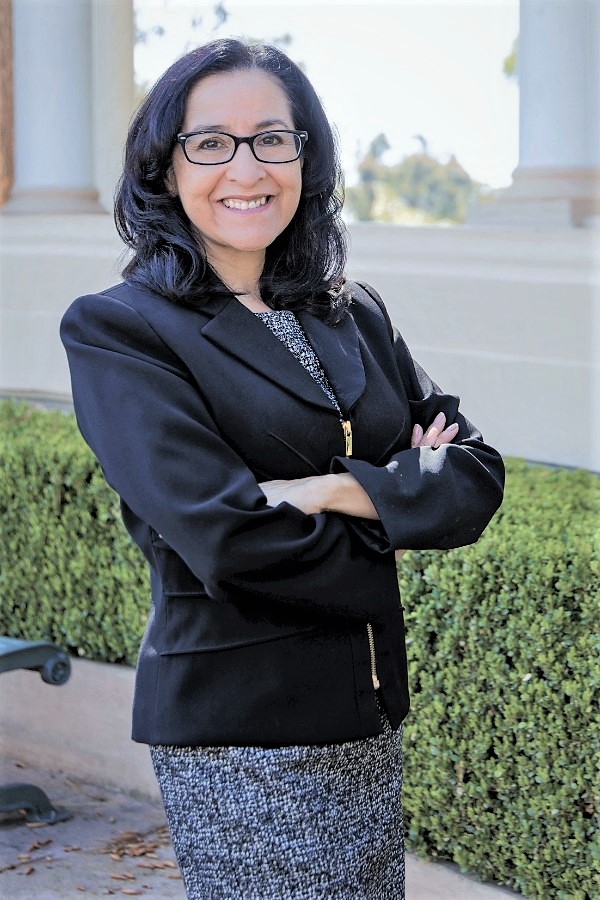 SYLVIA MELENA is the Founder and CEO of Melena Consulting Group, a leadership and management consulting, training, and nonfiction book coaching company. She is also the international award-winning author of Supportive Accountability: How to Inspire People and Improve Performance and the former Vice President of the San Diego Book Awards Association. As an unknown author with zero platform, Sylvia's first book became a #1 Amazon Best Seller, sold thousands of copies across five continents in its first year alone, and was used to train leaders in university and workplace settings. It also gave her exposure in the Society of Human Resources Management HR Today, Entrepreneur, the Human Performance Association, My Quest for the Best, LEADx, Fit Small Business, and other outlets.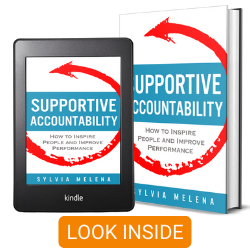 REFERENCE
 1 "Buy ISBNs." Bowker Identifier Services, https://www.myidentifiers.com/identify-protect-your-book/isbn/buy-isbn. Date accessed: October 25, 2022.